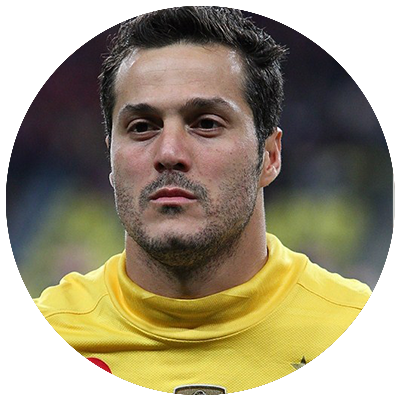 Julio Cesar
International Champion
with Inter Milan
He spent seven years at Italian club Inter Milan, with whom he won five Scudetti,  UEFA Champions League and the 2010 FIFA Club World Cup. He was awarded the Serie A Goalkeeper of the Year title in both 2009 and 2010 and was nominated for the 2009 Ballon d'Or. He was also named UEFA Club Goalkeeper of the Year after the 2009–10 season and won the Golden Glove award at the 2013 Confederations Cup.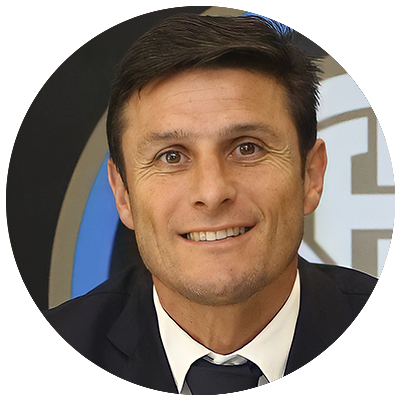 Javier zanetti
legend most capped player ever
for Inter milan
He is an Argentine former footballer regarded as one of the best player of his generation.  He is currently the Vice-President of Inter. From 1995 to 2014 he played for Inter Milan. He holds the record for the most appearances in the history of Inter Milan (858 matches), and won 5 Scudetti, 4 Coppa Italia, 4 Supercoppa Italiana, one UEFA Cup, one Champions League and the FIFA Club World Cup.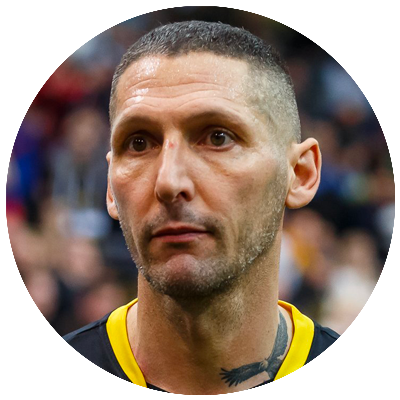 Marco Materazzi
INTERNATIONAL AND WORLD CHAMPION
He  is an Italian retired professional footballer who played as centre back. Materazzi won a number of major honors with Inter, including five Serie A league titles in a row from 2006 to 2010, one UEFA Champions League, one FIFA Club World Cup, four Coppa Italia titles, and the Supercoppa Italiana four times. He is a 2006 FIFA World Cup Champion,  currently working as coach and ambassador for Racing City Group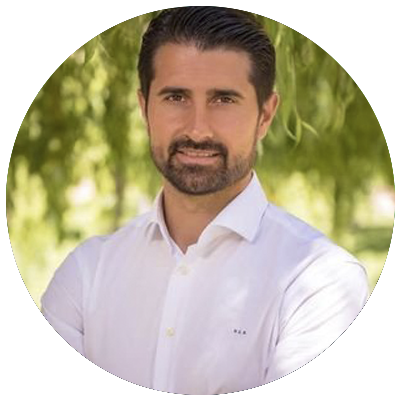 Ruben De La Red
International European Champion
with Real Madrid
He made a name for himself at Getafe after emerging through Real Madrid's La Fábrica. Returning to his first club in 2008, he suffered a serious heart ailment which put his career on hold for two years, until he retired in late 2010. De la Red was part of Spain's squad at the victorious Euro 2008 tournament. He is currently an Technical Adviser of Racing City Group.